CFHTLS power spectra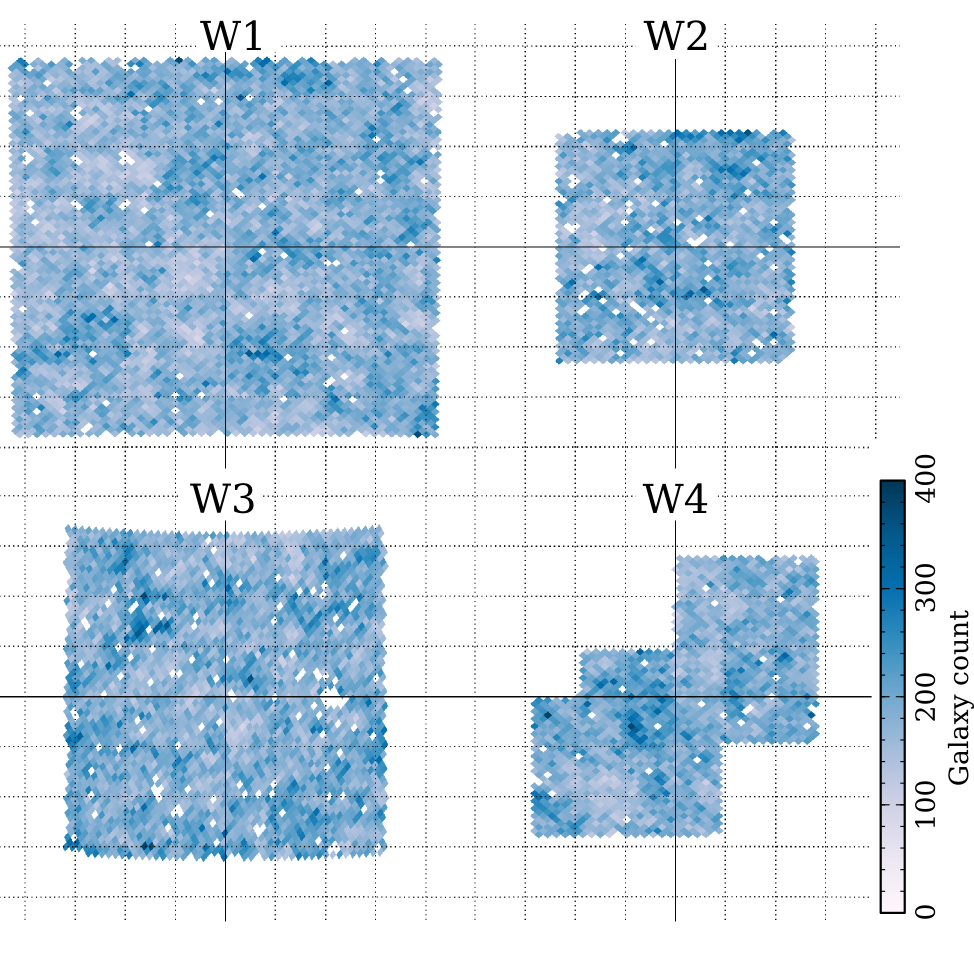 The CFHTLS density field. The area is 133 sqr deg.
Intro
We present the measurements of P(k) and C_l from Granett et al 2011 http://http://arxiv.org/xxxx (contact: ben.granett@brera.inaf.it). The power spectrum was estimated independentally for three photometric redshift samples selected from CFHTLS:
z = 0.5 - 0.6
z = 0.6 - 0.8
z = 0.8 - 1.0
We provide: the redshift distributions, the measured power spectra, the covariances between measurements and the window functions describing each data point.
Downloads
---
contact: Ben Granett (ben.granett@brera.inaf.it)