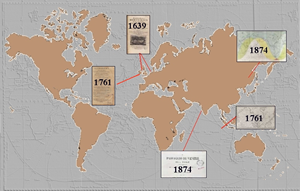 Through the use of our library books we pieced togheter almost all not seen Venere transits.
The first we found in a book is that observed by Jeremiah Horrox in 1639 in Liverpool.

In the following the link of the Italian web pages:
http://www.brera.inaf.it/docB/poe/archiviovenere/

Contact: Agnese Mandrino: e-mail and Tel.